Pwyll, Rhiannon and the Spirits of the Land
The Celtic myths and fairy tales showed our Ancestors paths for their souls to travel and ways to bring healing and harmony to the sacred land they lived on. When we read these stories now, we can find instructions that are relevant to us and our world.
Through the story of Pwyll and Rhiannon, this series of workshops shows you how to bring harmony to your life and your world by forming an intimate relationship with Spirit. That way trust can be restored between humans and the spirits of the land, and gifts can flow freely between the worlds once again.
Read an article that explains the concepts behind these workshops.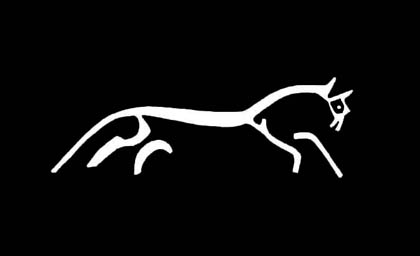 The workshops
Entering the Otherworld - Saturday, 17 April
Otherworld Beloved - Saturday, 5 June
Otherworld Child - Saturday, 7 August
Rhiannon, Mare of Sovereignty - Saturday, 2 October
Details
Time: each workshop runs from 11 am until 6 pm, including breaks for lunch and tea. Tea and biscuits will be povided. Please bring your own lunch.
Cost: £40 per workshop, £120 for all four if you pay for the whole series in advance.
Venue: Hilde's house in Harrow; details on booking
Nearest station: Harrow & Wealdstone (15 mins out of Euston)
You may wish to bring:
paper and pen.
something meaningful to you to put on the altar (you can take it home with you).
any musical instruments.
your favourite method of divination (tarot, runes, oracle, ...).
anything Spirit guides you to bring